Prof. Kim is an Associate Professor in the Department of Computer Science at University of Nevada Las Vegas (UNLV). He received his Ph.D. degree from Case Western Reserve University in 2003 in the area of network security (DDoS attack mitigation). His research expertise includes secure network design, unmanned aircraft systems (UAS) communications, and cyber-physical system (CPS) security. He has published over 90 papers in peer-reviewed journals and conferences, and 6 patents granted or pending. His research has been sponsored by Microsoft Research, US Air Force, Naval Air Warfare Center, Oak Ridge National Laboratory, National Security Technologies, and National Science Foundation. His research on DDoS attacks has established a foundation for Rate-Based Intrusion Prevention Systems, which has been cited over 400 times collectively.

Before joining UNLV in 2004 as an Assistant Professor, he has had a broad experience in IT industry. In 1991, he was a management information system consultant at Andersen Consulting (now Accenture). Between 1992 and 1994, he developed database programs to process the patient financial data at Cleveland Clinic Foundation, one of the ten largest hospitals in the US. Between 1994 and 1997, as part of his Ph.D. program, he developed the control system of an agile manufacturing workcell composed of robots and vision systems to automate the assembly of mechanical products. Between 1997 and 1999, he was a Member of Technical Staff at Bell Laboratories of Lucent Technologies, a telecommunication equipment manufacturer in New Jersey, developing the software for 3rd generation wireless system equipment. In 2000, he co-founded a New Jersey-based start-up company that developed a technology for delivering interstitial video advertising over the Internet. He was a visiting researcher at Oak Ridge National Laboratory in Fall 2011 and a Summer Faculty Research Fellow at the Air Force Research Lab (Albuquerque, NM) in Summer 2017.
---
Recent News Media Coverage
Interviewed for "Las Vegas hopes to spark more interest in cyber security jobs", Las Vegas News Channel 8, May 12, 2017
Featured on "Rebels Will Be Wearing the White Hat", UNLV News Center, May 16, 2017
---
Education
---
Research Areas
Interested in Ph.D. Program?
Those who are interested in the following areas are strongly encouraged to apply for Ph.D. program: IoT security, SDN security, Security data analytics, hopitality data security, network simulation, avionics security, UAS communication, UAS detection and tracking, UAS traffic management.
---
Teaching
Fall 2017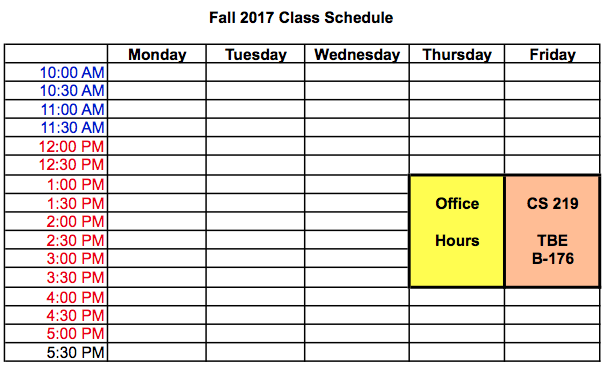 ---
Publications Summary
Patents
US Patent 9,509,682, 2016, "Obscuring Usernames During a Login Process", Juyeon Jo, Yoohwan Kim, granted on Nov. 29, 2016
U.S. Provisional Application, "Methods And Systems For Secure Location Verification", Yoohwan Kim, Juyeon Jo, filed on July 29, 2016
US Patent 9,036,782, 2015, "Dual energy backscatter X-ray shoe scanning device", Samuel M Song, Brian Kauke, Yoohwan Kim, Douglas P Boyd, granted on May 19, 2015
U.S. Provisional Application No. 62/145,953, "Methods And Systems For Unmanned Aircraft System (UAS) Traffic Management", Juyeon Jo, Yoohwan Kim, filed on April 10, 2014
US Patent 7,526,807, 2009, "Distributed architecture for statistical overload control against distributed denial of service attacks", Hung-Hsiang Jonathan Chao, Mooi Choo Chuah, Yoohwan Kim, Wing Cheong Lau, granted on Apr 28, 2009
US Patent App. 09/940,923, 2001, "Method and apparatus for information delivery on the internet", Y Kim, D Chung, filed on Aug. 28, 2001
Publications in UAS and Aviation Security
Yoohwan Kim, Juyeon Jo and Sungchul Lee, "A Secure Location Verification Method for ADS-B", IEEE/AIAA 35th Digital Avionics Systems Conference (DASC), Sep. 2016
Sai Ram Ganti and Yoohwan Kim, "Implementation of Detection and Tracking Mechanism for Small UAS", International Conference on Unmanned Aircraft Systems (ICUAS), June 2016
Sachiko Sueki and Yoohwan Kim, "Vulnerabilities and Mitigation Methods in the NextGen Air Traffic Control System", 13th International Conference on Information Technology: New Generations (ITNG), April 2016
Yoohwan Kim, Juyeon Jo and Monetta Shaw, "A Lightweight Communication Architecture for Small UAS Traffic Management (sUTM)", ICNS, April 2015
Sai Ram Ganti and Yoohwan Kim, "Design of Low-Cost On-board Auto-tracking Antenna for Small UAS", 12th International Conference on Information Technology: New Generations (ITNG), April 2015
Yoohwan Kim, Juyeon Jo, and Surendra Shrestha, "A server-based real-time privacy protection scheme against video surveillance by Unmanned Aerial Systems", International Conference on Unmanned Aircraft Systems (ICUAS), May 2014
Publications in Cybersecurity
Security Data Analytics
Candace Suh-Lee, Juyeon Jo, and Yoohwan Kim, "Text Mining for Security Threat Detection Discovering Hidden Information in Unstructured Log Messages", IEEE Conference on Communications and Network Security (CNS), Oct. 2016
SCADA and Critical Infrastructure Security
Ki Park and Yoohwan Kim, "New Hybrid TDMA/CSMA Wireless Mesh Networks (WMN) for Secure Smart Grid Communication", Site-Directed Research and Development (SDRD) Fiscal Year 2012 Annual Report, Nevada National Security Site (DOE/NV/25946-1722), U.S. Department of Commerce, pp. 183-189, April, 2013
Robert Gripentog and Yoohwan Kim, "Utilizing NFC to secure identification", IEEE/ACIS 14th International Conference on Computer and Information Science (ICIS), June 2015
Amritha Premnath, Juyeon Jo, and Yoohwan Kim, "Application of NTRU Cryptographic Algorithm for SCADA Security", 11th International Conference on Information Technology: New Generations (ITNG), April 2014
Secure Authentication
Sungchul Lee, Ju-Yeon Jo, and Yoohwan Kim, "Authentication System for Stateless RESTful Web Service", J. of Computational Methods in Science and Engineering (JCMSE), vol. 17, no. S1, pp. S21-S34, 2017
Juyeon Jo, Yoohwan Kim and Sungchul Lee, "Mindmetrics: Identifying users without their login IDs", IEEE International Conference on Systems, Man and Cybernetics (SMC), Oct. 2014
Web Security
Haysam Selim, Shahab Tayeb, Yoohwan Kim, Justin Zhan, and Matin Pirouz, "Vulnerability Analysis of Iframe Attacks on Websites", The 3rd Multidisciplinary International Social Networks Conference on Social Informatics, Aug. 2016
Tara Baniya, Dipesh Gautam, and Yoohwan Kim, "Safeguarding Web Surfing with URL Blacklisting", 12th International Conference on Information Technology-New Generations (ITNG), April 2015
Sungchul Lee, Ju-Yeon Jo, and Yoohwan Kim, "Environmental Sensor Monitoring with Secure RESTful Web Service", International Journal of Services Computing, Vol. 2, No. 3, pp. 30-42, July 2014
Sungchul Lee, Juyeon Jo, and Yoohwan Kim, "Secure and Stateless RESTful Web Service Using ID-Based Encryption", 28th International Conference on Computer Applications in Industry and Engineering, October 2015
Sungchul Lee, Ju-Yeon Jo, and Yoohwan Kim, "Method for secure RESTful web service", IEEE/ACIS 14th International Conference on Computer and Information Science (ICIS), June 2015
Kevin Benton, Juyeon Jo, and Yoohwan Kim, "SignatureCheck: A Protocol to Detect Man-In-The-Middle Attack in SSL", 7th CSIIRW, Oct. 2011
Wireless Network Security
Yoohwan Kim, Wei Ren, Ju-Yeon Jo, Mei Yang, Yingtao Jiang, Jun Zheng, "SFRIC: A Secure Fast Roaming Scheme in Wireless LAN Using ID-Based Cryptography", IEEE International Conference on Communications (ICC), June 2007
Wei Ren, Yoohwan Kim, Ju-Yeon Jo, Mei Yang and Yingtao Jiang, "IdSRF: ID-based Secure Routing Framework for Wireless Ad-Hoc Networks", ITNG 2007, April 2007
DDoS Attack Mitigation
Yoohwan Kim, Ahmed Abd El Al, Ju-Yeon Jo, Mei Yang and Yingtao Jiang, "An Efficient Defense against Distributed Denial-of-Service Attacks using Congestion Path Marking", IEEE ICC, June 2006
Yoohwan Kim, Wing Cheong Lau, Mooi Choo Chuah and H. Jonathan Chao, "PacketScore: A Statistical Overload Control against Distributed Denial-of-Service Attacks", IEEE Transaction on Dependable and Secure Computing, vol. 3, issue 2, pp. 141-155, Apr-Jun, 2006
Yoohwan Kim, Ju-Yeon Jo, Frank Merat, Mei Yang, and Yingtao Jiang, "Mitigating Distributed Denial-of-Service Attack with deterministic Bit Marking", International Journal of Information Technology, Vol. 11, No. 2, 2005, pp. 62-82
Mooi Choo Chuah, Wing Cheong Lau, Yoohwan Kim and H. Jonathan Chao, "Transient performance of PacketScore for blocking DDoS attack", IEEE ICC, June 2004
Yoohwan Kim, Wing Cheong Lau, Mooi Choo Chuah and H. Jonathan Chao, "PacketScore: Statistical-based Overload Control against Distributed Denial-of-Service Attacks", IEEE INFOCOM, San Francisco, CA, March 2004
Yoohwan Kim, Ju-Yeon Jo and Frank Merat, "Defeating Distributed Denial-of-Service Attack with Deterministic Bit Marking", IEEE GLOBECOM, December 2003
Yoohwan Kim, Ju-Yeon Jo, H. Jonathan Chao and Frank Merat, "High-Speed Router Filter for Blocking TCP Flooding under Distributed Denial-of-Service Attack", IEEE International Performance Computing and Communications Conference (IPCCC), April 2003
Privacy
Sweta Gurung, and Yoohwan Kim, "Healthcare Privacy: How Secure Are the VOIP/Video-Conferencing Tools for PHI Data?", 12th International Conference on Information Technology-New Generations (ITNG), April 2015
Secure Network Protocols
Russell Harkanson, Yoohwan Kim, "Applications of elliptic curve cryptography: a light introduction to elliptic curves and a survey of their applications", 12th Annual Conference on Cyber and Information Security Research, April 2017 (Awarded for Best Full Paper Runner-Up)
Shahab Tayeb, Shahram Latifi, Yoohwan Kim, "A survey on IoT communication and computation frameworks: An industrial perspective", 2017 IEEE 7th Annual Computing and Communication Workshop and Conference (CCWC), Jan. 2017
Yoohwan Kim and Frederick Sheldon, "Anomaly Detection in Multiple Scale for Insider Threat Analysis", 7th CSIIRW, Oct. 2011
Jungeun Kim and Yoohwan Kim, "A Secure on-line credit card transaction method: NNCC", Journal of Computing Science and Engineering, by KIISE, Mar., 2011
Yoohwan Kim, Ju-Yeon Jo, and Kyunghee Kim Suh, "Baseline Profile Stability for Network Anomaly Detection", International Journal of Network Security (IJNS), vol. 6, no. 1, 2008, pp. 60-66, Jan. 2008
Yoohwan Kim, Ju-Yeon Jo, Kyunghee Suh, "Baseline Profile Stability for Network Anomaly Detection", ITNG 2006, Las Vegas, NV, Apr, 2006
Ju-Yeon Jo, Yoohwan Kim, and Jeffrey Sampson, "A Spam Mail blocking scheme with puzzles and tokens", Network/Computer Security Workshop, Bethlehem, PA, Aug. 2005
Jinhua Zhao, Ling Wang, Yoohwan Kim, Yingtao Jiang, and Xiaozong Yang, "Secure Dynamic Gateway to Internet Connectivity for Ad-hoc Network", International Journal of Information Technology, Vol. 11, No. 2, 2005, pp. 136-152
Software Security
Chee-Yang Song and Yoohwan-Kim, "A Software Modeling Method for Integrating Functional and Security Design", Journal of Knowledge Information Technology and Systems (JKITS), Vol. 12, No. 1, pp. 131-155, Feb. 2017
Online Media
James Lint and Yoohwan Kim, "Ransomware Is Everywhere, So Protect All of Your Electronic Devices", InCyberDefense, March 23, 2017
Publications in Other Areas
Data Analysis and Visualization
Sungchul Lee, Ju-Yeon Jo, and Yoohwan Kim, "Performance Improvement of MapReduce Process Using Limited Node Block Placement Policy", The 3rd IEEE International Conference on Data Science and Advanced Analytics (DSAA), Oct. 2016.
Sungchul Lee, Ju-Yeon Jo, and Yoohwan Kim, "Data Analysis at Single-Mode and Multi-Mode for Data Center", ISCA 25th International Conf. on Data Engineering and Software Engineering (SEDE), Sep. 2016
Sungchul Lee, Eunmi Hwang, Juyeon Jo, and Yoohwan Kim, "Big Data Analysis with Hadoop on Personalized Incentive Model with Statistical Hotel Customer", ACIS International Journal of Software Innovation (IJSI), Vol. 4, No. 3, July 2016
Guodong Zhang, Ying Shao, Yoohwan Kim, and Wei Guo, "Vertebrae Detection Algorithm in CT Scout Images", Chinese Conference on Image and Graphics Technologies, July 2016
Sungchul Lee, Ju-Yeon Jo, and Yoohwan Kim, "Restful Web Service and Web-Based Data Visualization for Environmental Monitoring", International Journal of Software Innovation (IJSI), Vol. 3, No. 1, pp. 75-94, January 2015
Sungchul Lee, Juyeon Jo, and Yoohwan Kim, "Performance testing of web-based data visualization", IEEE International Conference on Systems, Man and Cybernetics (SMC), Oct. 2014
Sungchul Lee, Juyeon Jo, Yoohwan Kim, and Haroon Stephen, "A framework for environmental monitoring with Arduino-based sensors using Restful web service", IEEE International Conference on Services Computing (SCC), pp. 275-282, June 2014
Cryptocurrency and Blockchain
Yoohwan Kim, Ju-Yeon Jo, "Binary Blockchain: Solving the Mining Congestion Problem by Dynamically Adjusting the Mining Capacity", 5th International Conference on Applied Computing & Information Technology (ACIT), Jul, 2017
Networks Protocols and Performance Analysis
Priyanka Thota, Yoohwan Kim, "Implementation and Comparison of M2M Protocols for Internet of Things", 4th International Conference on Applied Computing & Information Technology (ACIT), Dec. 2016.
Jinho Ahn and Yoohwan Kim, "Effective SBML Protocol for Tolerating Concurrent Failures Based on Broadcast Networks", IEEE International Conference on Dependable, Autonomic and Secure Computing (DASC), Aug. 2014
Wei Ren, Mei Yang, Yoohwan Kim, and Yingtao Jiang, "TCP-CDR: an end-to-end scheme for TCP over mobile ad hoc networks", IEEE International Conf. on ITS Telecommunications, Jun. 2006, pp 767-772
Ju-Yeon Jo and Yoohwan Kim, "Hash-based Internet Traffic Load Balancing", IEEE IRI, Las Vegas, NV, Nov. 2004
Yoohwan Kim and H. Jonathan Chao, "Performance of Exhaustive Matching Algorithms for Input Queued Switches", IEEE ICC, May 2003
Ju-Yeon Jo, Yoohwan Kim, and H. Jonathan Chao, "TCP Performance Comparison under Various Load Balancing Methods using OPNET", OPNETWORK, August 2002
Ju-Yeon Jo, Yoohwan Kim, H. Jonathan Chao and Frank Merat, "Internet Traffic Load Balancing using Dynamic Hashing with Flow Volume", SPIE ITCom, July 2002
Wireless LAN
Yoohwan Kim, Hye Rim Cheon, Jae Hyun Kim, "New Power Saving Algorithm considering Associated STAs and Consecutive Traffics in WLAN AP", ACM ICUIMC 2013, Malaysia, Jan. 2013
Kyu Hwan Lee, Sung Hyun Cho, Jae Hyun Kim, Yoohwan Kim, Juyeon Jo, "The Energy Saving Strategy using the Network Coding in the Wireless Mesh Network", ACM ICUIMC 2012, Kuala Lumpur, Malaysia, Feb. 2012
Yan Jin, Ju-Yeon Jo, Mei Yang, Yoohwan Kim, Yingtao Jiang and John Gowens, "HTSMA: a hybrid temporal-spatial multi-channel assignment scheme in heterogeneous wireless mesh networks", IEEE GlobeCom 2009, December 2009
Wireless Sensor Networks
Yan Jin, Ling Wang, Ju-Yeon Jo, Yoohwan Kim, Mei Yang and Yingtao Jiang, "EECCR: an Energy Efficient m-Coverage and n-Connectivity Routing Algorithm under Border Effects in Heterogeneous Sensor Networks", IEEE Transactions on Vehicular Technology, vol. 58, issues 3, pp. 1429-1442, March 2009
Yan Jin, Ju-Yeon Jo, and Yoohwan Kim, "Energy-Efficient Multi-Hop Communication Scheme In Clustered Sensor Networks", International Journal of Innovative Computing, Information and Control, vol. 4, no. 7, pp.1741-1749, July 2008
Yan Jin, Ju-Yeon Jo, Ling Wang, Yoohwan Kim, and Xiaozong Yang, "ECCRA: An energy-efficient coverage and connectivity preserving routing algorithm under border effects in wireless sensor networks", Computer Communications (Elsevier), vol. 31, issue 10, pp. 2398-2407, June 2008
Yan Jin, Ling Wang, Yoohwan Kim, and Xiaozong Yang, "Energy Efficient Non-Uniform Clustering Division Scheme in Wireless Sensor Networks", Wireless Personal Communications (Springer), vol. 45, no.1, pp. 31-43, April. 2008
Yan Jin, Ling Wang, Yoohwan Kim, and Xiaozong Yang, "EEMC: An energy-efficient multi-level clustering algorithm for large-scale wireless sensor networks", Computer Networks (Elsevier), vol. 52, issue 3, pp. 542-562, Feb. 2008
Yan Jin, Ju-Yeon Jo, Yoohwan Kim, Yingtao Jiang, Mei Yang, "EECCP: an energy-efficient coverage- and connectivity preserving algorithm under border effects in wireless sensor networks", Wireless Telecommunications Symposium (WTS), 2008
Yan Jin, Ling Wang, Yoohwan Kim and Xiaozong Yang, "Connectivity and lifetime of data aggregation tree in unreliable sensor node", The Mediterranean Journal of Electronics and Communications (MJEC), Vol. 3, No. 1, pp. 23-30, 2007
Gopinath Balakrishnan, Mei Yang, Yingtao Jiang, Yoohwan Kim, "Performance Analysis of Error Control Codes for Wireless Sensor Networks", ITNG 2007, April 2007
Mei Yang, Yoohwan Kim, Yingtao Jiang, Shupeng Wang, Ahmed Abdelal, "An Improved Multi-Layered Architecture and its Rotational Scheme for Large-Scale Wireless Sensor Networks", IEEE CCNC, Jan. 2007
Yan Jin, Wang Ling, Yoohwan Kim, and Xiaozong Yang, "Energy of Flat vs. Clustering Wireless Sensor Networks: A Comparative Study", First International Conference on Communications and Networking in China (CHINACOM 2006), Oct, 2006
Yan Jin, Wang Ling, Yoohwan Kim, and Xiaozong Yang, "Lifetime Analysis of Data Aggregation Tree with Unreliable Sensor Node", 1st International Conference on Communications and Electronics (ICCE 2006), Oct, 2006
Yan Jin, Wang Ling, Yoohwan Kim, and Xiaozong Yang, "EEMC: An Energy-Efficient Multi-tier Clustering Algorithm for Large-Scale Wireless Sensor Networks", 2nd International Conference on Wireless Communications, Networking and Mobile Computing (IEEE WiCOM 2006), Sep, 2006
Yan Jin, Ling Wang, Yoohwan Kim, and Xiaozong Yang, "Optimal Task-Specific Clustering Scheme in Unreliable Wireless Sensor Networks", IJCSNS International Journal of Computer Science and Network Security Computing, vol. 6, no. 7B, pp. 30-36, July, 2006
Yan Jin, Ling Wang, Yoohwan Kim, and Xiaozong Yang, "Optimal Clustering Scheme Based On Minimal Cost In Unreliable Wireless Sensor Networks", The Mediterranean Journal of Computers and Networks, vol. 2, no. 2, pp. 90-99, April, 2006
M. Yang, J. Wang, Z. Gao, Yingtao Jiang, and Y. Kim, "Coordinated Robust Routing by Dual Cluster Heads in Layered Wireless Sensor Networks", Proc. IEEE 8th International Symposium on Parallel Architectures, Algorithms and Networks (ISPAN'05), pp. 454-461, Dec. 2005
Computer Engineering
L. Zhang, R. Raut, Yingtao Jiang, U. Kleine, and Y. Kim, "Macro-Cell Placement for Analog Physical Designs Using a Hybrid Genetic Algorithm with Simulated Annealing", International Journal of Integrated Computer-Aided Engineering, vol. 12, no. 4, pp. 379-396, Dec. 2005
L. Zhang, R. Raut, Yingtao Jiang, U. Kleine, and Y. Kim, "A Hybrid Evolutionary Analogue Module Placement Algorithm for Integrated Circuit Layout Designs", International Journal of Circuit Theory and Applications, vol. 33, no. 6, pp. 487-501, Nov. 2005
Agile Manufacturing
Wyatt Newman, Andy Podgurski, Roger Quinn, Frank Merat, Michael S. Branicky, Nick A. Barendt, Greg C. Causey, Erin L. Haaser, Yoohwan Kim, Jayendran Swaminathan and Virgilio B. Velasco "Design Lessons for Building Agile Manufacturing Systems", IEEE Transactions on Robotics and Automation, Vol. 16, No. 3, June 2000, pp 228-238
Wyatt Newman, Frank Merat, Michael Branicky, Virgilio Velasco, Nicholas Barendt, Andy Podgurski, Yoohwan Kim, Ju-Yeon Jo, Roger Quinn and Greg Causey, "Technologies for Robust Agile Manufacturing", IASTED 6th International Conference on Robotics and Manufacturing, 1998
Roger Quinn, Greg Causey, Frank Merat, David Sargent, Nicholas Barendt, Wyatt Newman, Virgilio Velasco, Andy Podgurski, Ju-Yeon Jo, Leon Sterling and Yoohwan Kim, "An Agile Manufacturing Workcell Design", IIE (Institute of Industrial Engineers) Transactions, Vol. 29, no. 10, Oct. 1997
Frank Merat, Nicholas Barendt, Roger Quinn, Greg Causey, Wyatt Newman, Virgilio Velasco, Andy Podgurski, Yoohwan Kim, Gultekin Ozsoyoglu and Ju-Yeon Jo, "Advances in Agile Manufacturing", IEEE International Conference on Robotics and Automation, April 1997
Roger Quinn, Greg Causey, Frank Merat, David Sargent, Nicholas Barendt, Wyatt Newman, Virgilio Velasco, Andy Podgurski, Ju-Yeon Jo, Leon Sterling and Yoohwan Kim, "Design of an Agile Manufacturing Workcell for Light Mechanical Applications", IEEE International Conference on Robotics and Automation, April 1996
Software Design and Testing
Ju-Yeon Jo, Yoohwan Kim, Scott Ameduri and Andy Podgurski, "A New Role of Graphical Simulation: Software Testing", 30th Annual Simulation Symposium, April 1997
Ju-Yeon Jo, Yoohwan Kim, Andy Podgurski and Wyatt Newman, "Virtual Testing of Agile Manufacturing Software Using 3D Graphical Simulation", IEEE Int. Conf. on Robotics & Automation, Apr 1997
Yoohwan Kim and Ju-Yeon Jo, Andy Podgurski, Gultekin Ozsoyoglu, Virgilio Velasco, Nicholas Barendt and Frank Merat, "A Flexible Software Architecture for Agile Manufacturing", IEEE International Conference on Robotics and Automation, April 1997
Sungkil Lee, Huang-Cheng Kuo, N. Hurkan Balkir, Yoohwan Kim and Gultekin Ozsoyoglu, "A Database Server for an Agile Manufacturing System with or without Time Constraints", Conference on Agile and Intelligent Manufacturing Systems, Oct. 1996
Video Conferences (Refereed)
Roger Quinn, Greg Causey, Matthew Birch, Wyatt Newman, Frank Merat, Michael Branicky, Virgilio Velasco, Nicholas Barendt, Andy Podgurski, Yoohwan Kim and Ju-Yeon Jo, "Technologies for Robust Agile Manufacturing", IEEE International Video Conference on Robotics and Automation, April 1998. (Nominated for the best video)
Roger Quinn, Greg Causey, Frank Merat, Nicholas Barendt, Wyatt Newman, Virgilio Velasco, Andy Podgurski, Yoohwan Kim, Gultekin Ozsoyoglu and Ju-Yeon Jo, "Advances in Agile Manufacturing", IEEE International Video Conference on Robotics and Automation, April 1997
Roger Quinn, Greg Causey, Frank Merat, David Sargent, Nicholas Barendt, Wyatt Newman, Virgilio Velasco, Andy Podgurski, Ju-Yeon Jo, Leon Sterling and Yoohwan Kim, "Agile Manufacturing Workcell for Light Mechanical Assembly", IEEE International Video Conference on Robotics and Automation, April 1996
Book Chapter
Sungkil Lee, Huang-Cheng Kuo, N. Hurkan Balkir, Yoohwan Kim and Gultekin Ozsoyoglu, "A Real-Time Database Server in an Agile Manufacturing System", Son, S., ed. Real-Time Database System, Kluwer Academic Publishers, 1996
---
Revised on July 3, 2017